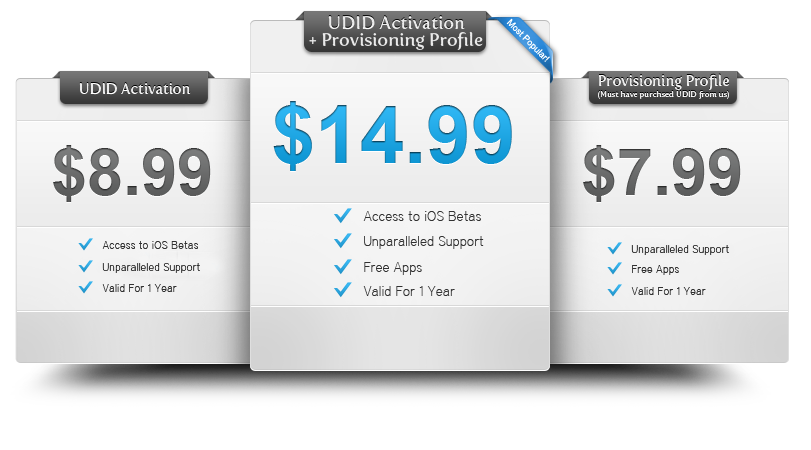 ---
Terms and Conditions: Upon purchasing an activation for your device, you assume that you are fully responsible for understanding the method of installing, restoring, and troubleshooting beta software. It is also your responsibility to ensure that the UDID you provide is accurate (case sensitive). We are not held responsible for any errors that occur on your device. We do provide minimal support for everyday issues, but we do not provide extensive support for any mistakes you might have made. Once your UDID is registered in our developer account, you are no longer eligible for a refund by any means (unless deemed reasonable by staff). By completing your purchase, You hereby agree to abide by the terms and conditions contained herein.
Accepted Methods of Payment:
We accept Visa, Mastercard, Discover,
and American Express.