Help & Frequently Asked Questions
Do you have some questions? Check out our FAQ and see if it can't help answer some of your questions.
1. Why do I have to register my UDID?
2. How long does it take for my UDID to be activated?
3. Do I have to use a Mac operating system?
4. What if I want to use the beta on more than one device?
5. This FAQ did not answer my question. How do I contact you?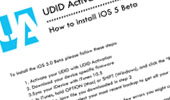 How do I install the beta?
You just activated your UDID. And now you're having trouble installing the beta! If you don't know what to do next, download this PDF to tell you how to install the beta.
Download PDF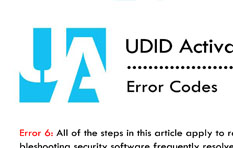 I keep getting an error?!
Errors are annoying. Especially when you keep getting them. Here is a list of some of the more common and not so common errors some of our customers come across.
Download PDF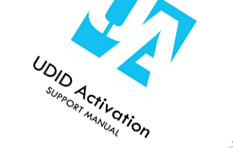 Download the whole UDID Activation support booklet
We have put together a whole support booklet to try and answer all of your questions! Also an overview of some of the new features in iOS 5.
Download PDF